Gods Gift Delta-8 Vape | Snooze
God's Gift keeps on giving with the power of delta-8, which restores this strain's true glory and offers powerfully couch-locking indica effects. This premium aluminum-body disposable vape features organic delta-8 extract boosted with authentic, cannabis-derived God's Gift terpenes, offering a grape-citrus flavor and delivering 600mg of delta-8 indica bliss per 1g tank.
Third-party tested and featuring a medical-grade PCTG tank, this vape provides more than 150 smooth and delicious puffs of God's Gift delta-8 vapor, making it possible to experience the full benefits of this storied strain in the most futuristic way imaginable.
No PG, VG, or Vitamin E Acetate

Non-GMO

Provides 150-200 puffs.
Cannabis-Derived Terpenes
30-Day Free Returns
No Fillers or Dilutants
3rd Party Lab Tested
Product Details
The original breeders of this cross of OG Kush and Grandaddy Purple cross couldn't find any other way to portray the awesome majesty of their creation aside from the divinely inspired name God's Gift. Rising to prominence in California in the early 2000s, God's Gift is notable for its high concentrations of ocimene, a rare terpene believed to have powerful antidepressant effects.
Aided by CBD, God's Gift offers nothing short of the most perfect indica experience imaginable. You'll feel cerebrally uplifted but powerfully sedated, wafting away into an angelic reverie from which sweet dreams come easily.
With a grape flavor inherited from Grandaddy Purp and a citrus twist coming from OG Kush, take a moment to reflect on this vape's flavor as a puff lulls you into non-intoxicating bliss.
Genetics
Genetics: Indica-dominant hybrid
Lineage: OG Kush x Grandaddy Purple
Ratio: 90/10
Suggested Use
Our CBD vapes are easy to use without any complicated buttons or settings. Simply inhale to activate and discard the device when the oil is spent.
Ingredients
Full Spectrum CBD Distillate, Cannabis-derived Terpenes
Potential Effects
Relaxed, Euphoric, Sleepy
CBD
500mg
Dominant Terpenes
Myrcene, caryophyllene, pinene, ocimene, linalool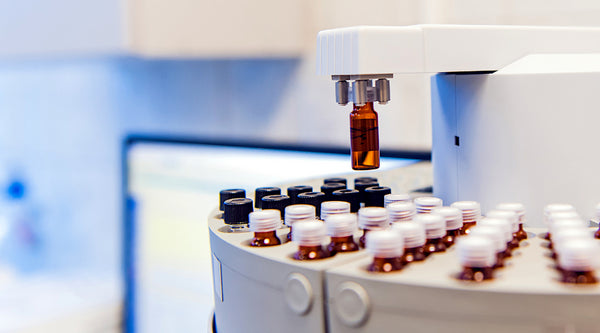 Perfected by Science
Our chemical engineers and scientists use separation science to purify our hemp extracts using low heat without dangerous temperatures. Our crystal-resistant concentrate contains no chlorophyll, lipids, or waxes with naturally existing terpenes and flavonoids.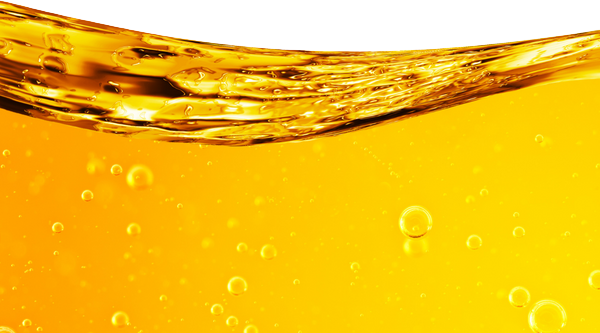 No PG/VG, Dilutants, or Fillers
The vast majority of CBD vapes on the market are diluted with Propylene Glycol (PG), Vegetable Glycerine (VG), dilutants such as Vitamin E Acetate, or other harmful ingredients that are linked to health concerns.
Crystal Resistant Concentrate
Our Crystal Resistant Distillate is a highly purified oil that naturally contains higher potencies of minor cannabinoids that help prevent the distillate from crystallizing, such as CBG, CBN, and CBC. This allows us to use the oil in its natural state in our vapes without fillers, additives, cutting agents, or other substances not naturally found in our organically grown hemp.
Cannabis Terpenes
Nearly all strain-specific CBD vapes in the market are formulated with botanical terpenes mimicked in a similar formulation as an actual cannabis plant. Instead, we use cannabis-derived terpenes that are directly taken from cannabis plants, which brings you the closest to the effects and taste of that cannabis plant.
| | | Other Brands |
| --- | --- | --- |
| Propylene Glycol (PG) | | |
| Vegetable Glycerine (VG) | | |
| Crystal Resistant Distillate | | |
| Cannabis Terpenes | | |
| Medical-Grade PCTG Tank | | |
| Minor Cannabinoids | Wide variety | Only a few |
| Cannabis Terpenes | | |
| Return Policy | 30-day risk-free trial | Limited |
| Third-Party Lab Tested | | |
| Premium Support | Real Humans | Email or bot |
Cannabinoid Breakdown
Cannabinoids interact with your Endocannabinoid System. This system plays a crucial role in regulating pain, stress, appetite, energy, sleep, fertility and many other physical processes.
Terpenes Breakdown
Terpenes are compounds in hemp responsible for our flowers unique flavor and aromatic profile. However, terpenes play an significant role as different combinations produce different effects and health benefits, enhancing the therapeutic properties of cannabinoids.