Clementine CBD Vape | Mingle
Clementine is a refreshing sativa hybrid designed to awaken the senses. The product contains an impressive 500mg of CBD in every 1g cartridge.. Sourced from organic hemp, our CBD vapes undergo rigorous third-party testing to catch any trace chemical solvents or organic contaminants. Encased in a high-quality aluminum medical-grade PCTG tank, the atomizer helps provide a stable, smooth, reliable smoke. 
A special infusion of strain-specific cannabis-derived terpenes provides an authentic and flavorful vaping experience.
No PG, VG, or Vitamin E Acetate

Non-GMO

Provides 150-200 puffs.
Cannabis-Derived Terpenes
30-Day Free Returns
No Fillers or Dilutants
3rd Party Lab Tested
SHIPPING EXCLUSIONS
Bonata retains the right to not ship to any states or territories where local laws conflict with H.R. 2: The Agricultural Improvement Act of 2018. Due to Δ8THC either being illegal or not explicitly legal according to state laws, this product does not ship to the following states: Missouri, New York, Delaware, South Carolina, Vermont, North Dakota, Colorado, Rhode Island, Alaska, Nevada, Montana, Idaho, and Utah. All orders containing CBD or Delta-8 vapes will be shipped PACT Act compliant, which will require an adult signature (21+) with photo ID upon delivery. All orders containing vapes will have an $8 fee per order (not per item). This fee reflects what USPS charges to obtain a signature.
Product Details
Blast your CBD experience to the next level with our Clementine CBD Vape Cartridge. This cross between Tangie and Lemon Skunk brings to bear the full force of two citrusy sativas for a strong – yet functional – energizing and non-intoxicating experience.
Caryophyllene steals the show with its potent uplifting cerebral effects, further boosted by the powerful citrusy flavor and level-headed energy of limonene. Although sedating terpenes like humulene and myrcene are present, they take a back seat to the strain's euphoric and energizing properties.
Humulene also lends its unique appetite-suppressing effects, making it perfect for controlling unwanted food cravings.
Get things moving for work and play, thanks to Clementine.
Genetics
Genetics: Sativa-leaning hybrid
Lineage: Tangie x Lemon Skunk
Ratio: 60/40
Suggested Use
Our CBD vapes are easy to use without any complicated buttons or settings. Simply inhale to activate and discard the device when the oil is spent.
Ingredients
Full Spectrum CBD Distillate, Cannabis-derived Terpenes
Potential Effects
Relaxed, Euphoric, Creative
CBD
500mg
Dominant Terpenes
Caryophyllene, Limonene, Myrcene, Humulene, Farnasene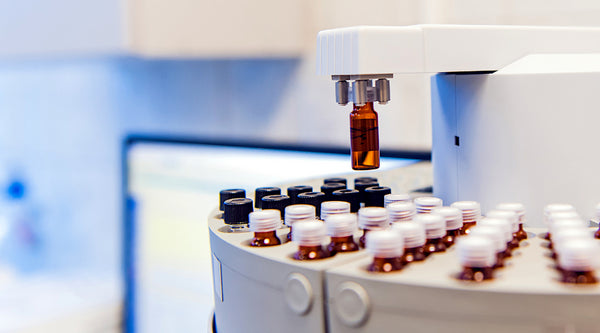 Perfected by Science
Our chemical engineers and scientists use separation science to purify our hemp extracts using low heat without dangerous temperatures. Our crystal-resistant concentrate contains no chlorophyll, lipids, or waxes with naturally existing terpenes and flavonoids.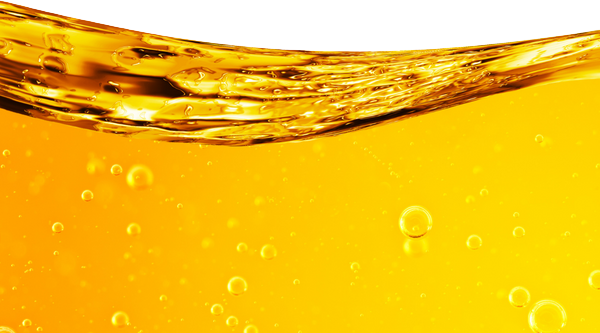 No PG/VG, Dilutants, or Fillers
The vast majority of CBD vapes on the market are diluted with Propylene Glycol (PG), Vegetable Glycerine (VG), dilutants such as Vitamin E Acetate, or other harmful ingredients that are linked to health concerns.
Crystal Resistant Concentrate
Our Crystal Resistant Distillate is a highly purified oil that naturally contains higher potencies of minor cannabinoids that help prevent the distillate from crystallizing, such as CBG, CBN, and CBC. This allows us to use the oil in its natural state in our vapes without fillers, additives, cutting agents, or other substances not naturally found in our organically grown hemp.
Cannabis Terpenes
Nearly all strain-specific CBD vapes in the market are formulated with botanical terpenes mimicked in a similar formulation as an actual cannabis plant. Instead, we use cannabis-derived terpenes that are directly taken from cannabis plants, which brings you the closest to the effects and taste of that cannabis plant.
| | | Other Brands |
| --- | --- | --- |
| Propylene Glycol (PG) | Not used | Yes |
| Vegetable Glycerine (VG) | Not used | Yes |
| Crystal Resistant Distillate | | |
| Cannabis Terpenes | | |
| Medical-Grade PCTG Tank | | |
| Minor Cannabinoids | Wide variety | Only a few |
| Cannabis Terpenes | | |
| Return Policy | 30-day risk-free trial | Limited |
| Third-Party Lab Tested | | |
| Premium Support | Real Humans | Email or bot |
Cannabinoid Breakdown
Cannabinoids interact with your Endocannabinoid System. This system plays a crucial role in regulating pain, stress, appetite, energy, sleep, fertility and many other physical processes.
Terpenes Breakdown
Terpenes are compounds in hemp responsible for our flowers unique flavor and aromatic profile. However, terpenes play an significant role as different combinations produce different effects and health benefits, enhancing the therapeutic properties of cannabinoids.
CBD vapes are cartridges or disposable pen devices containing highly concentrated extract..
When heated, the product vaporizes compounds within the vape, such as CBD, creating an inhalable vapor.
While some manufacturers choose butane or ethanol for extraction, these methods can leave behind toxic traces. Instead, our vape oil is made using CO2 extraction, the only method available that doesn't leave trace solvents. 
Yes. Our CBD vapes are disposable. There are no buttons or settings to learn. Simply inhale to vape and discard the product once it's empty. 
On average, expect 150 - 200 puffs per unit. However, this varies depending on how deeply or frequently you inhale. 
Terpenes are oily aromatic compounds found throughout the plant kingdom. They're primarily known for giving fruits, flowers, and other vegetation their distinct tastes and smells.
However, research into some terpenes suggests they may have therapeutic properties that add to the benefits and effects of cannabis. 
For instance, myrcene is the most common terpene in cannabis and is known for its relaxing and sedating effects. Limonene - a terpene from citrus fruits - has mentally energizing properties.
When combined with CBD flower, these terpenes generate a synergistic "entourage effect," enhancing and improving the strain's effects.
The top terpenes in our Clementine CBD vape (in order of highest to lowest) are: 
-Beta-caryophyllene
-D-limonene
-Beta-myrcene 
-Alpha-humulene
-Farnesene
Clementine CBD vape contains about 500 mg of CBD in each single gram cartridge.